THE WARRIORS OF XI'AN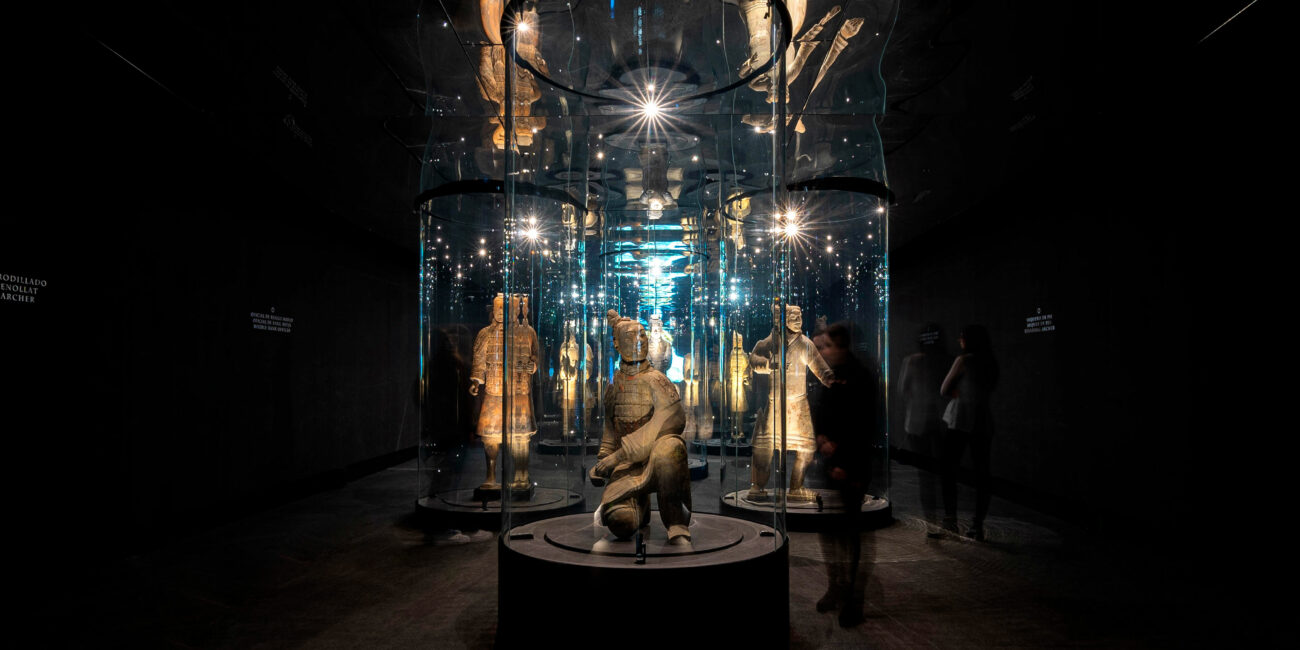 THE LEGACY OF THE QIN AND HAN DYNASTIES
Promoter: Provincial Archaeological Museum of Alicante MARQ, Provincial Council of Alicante, State Administration of Cultural Heritage of China, Cultural Heritage Administration of Shaanxi, Center for the Promotion of Cultural Heritage of Shaanxi, Embassy of P.R. China in Spain, C.V. MARQ Foundation .
Date: 2023 Categories:
Archaeology, International Exhibition, Temporary Exhibition.

Location: MARQ, Alicante, Spain Curated by: Marcos Martiñón, Ningbin Hou Production and installation: ANTRA Design: Rocamora Diseño y Arquitectura
THE LEGACY OF THE QIN AND HAN DYNASTIES, THE WARRIORS OF XI'AN
The exhibition "The Legacy of the Qin and Han Dynasties. The Gurreros of Xi'an" in the Provincial Archaeological Museum of Alicante MARQ, of temporary character, and with a validity of 10 months between March 2023 and January 2024, occupies an area of more than 1000m2 in its entirety, with more than 250 original objects including 7 sculptures of the famous terracotta warriors of the Quin dynasty.
COVID and Spain-China international relations
The exhibition has had to overcome the problems arising from the combination of its international nature and the circumstances arising from COVID. The first project was carried out in the midst of the pandemic, so the exhibition had to face the problems of open borders and changes in the conditions that were established in international relations after COVID. All these problems led to a modification and adaptation of the project throughout the entire process, both in terms of conception and execution.
Two curators: two exhibition lines = a single scenography
In this project there have been basically two curatorial lines: on the one hand, the Chinese curator Ningbin Hou, who established a narrative of historical and archaeological character and, on the other hand, Marcos Martinón, whose curatorship has given a great scientific and didactic charge to the project, with a discourse that starts from experimental archeology and the laboratory to the visitor, through a storyline taken to the "Zoom" stations through digital media, video mapping, models, etc.