RICARDO BOFILL IN CALPE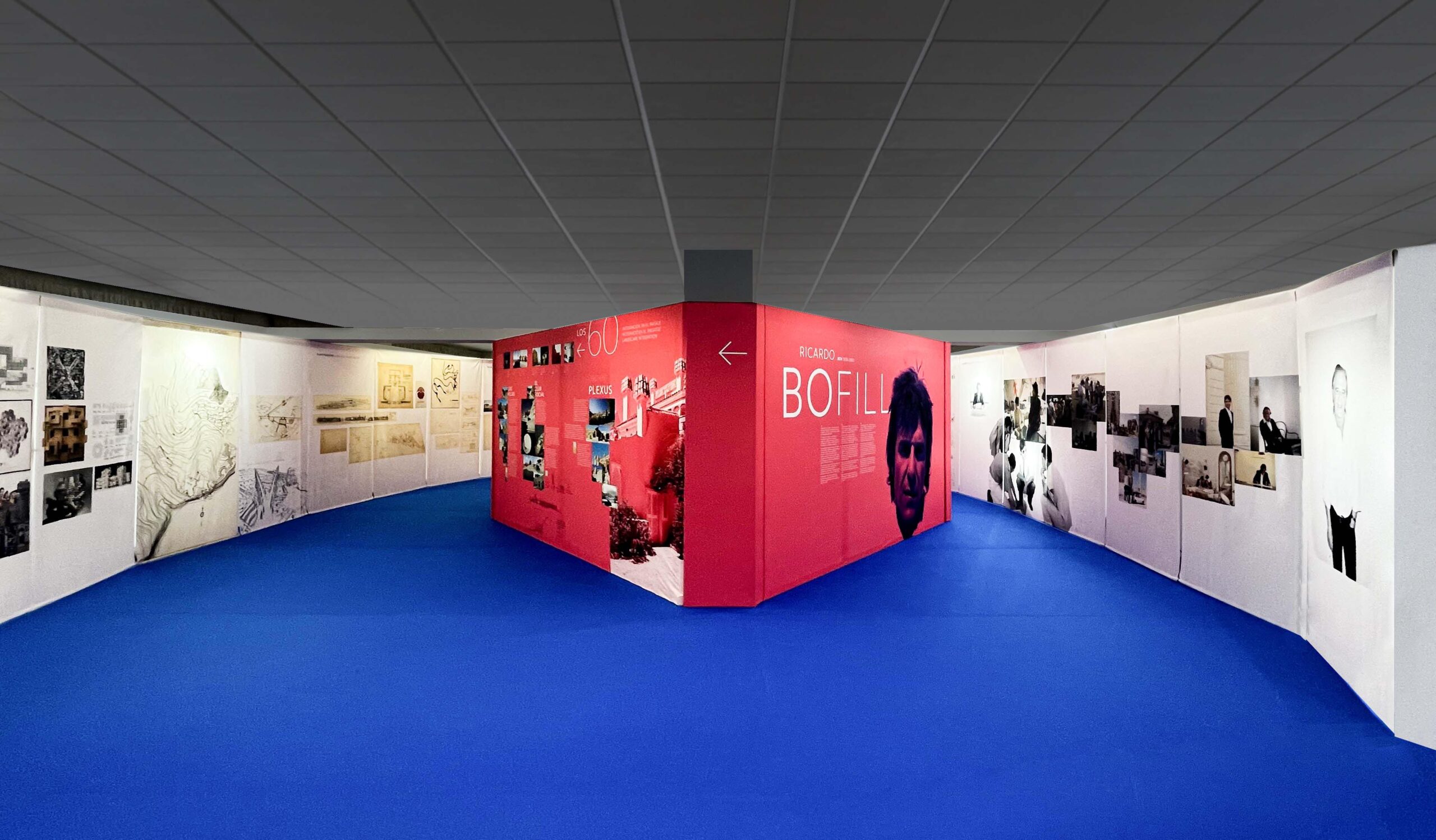 Client: Ajuntament de Calp Date: 2023 Categories: Temporary Exhibition
The exhibition invites visitors to immerse themselves in the architectural legacy of Ricardo Bofill and the deep connection he established with Calpe. The exhibition meticulously explores the creative process behind the La Manzanera project, revealing how every detail of this iconic venue was carefully conceived to harmonize with the coastal setting and capture the essence of the Mediterranean landscape.
From the choice of materials to the layout of the spaces, each element reveals the architect's avant-garde vision. The exhibition also features interviews, sketches and unpublished documents that offer a unique perspective on the evolution of the Red Wall from its conception to its current state.
It also highlights the impact of this architecture on the global scene, becoming a reference for future generations of architects and design lovers. Through stunning photographs and immersive videos, attendees can experience how this structure captivates millions of people on social media, making it a viral architectural phenomenon.
The exhibition is a tribute to Ricardo Bofill's innovation, creativity and vision, celebrating his ability to transform an architectural dream into a stunning reality. The event also seeks to inspire viewers to appreciate the beauty and power of architecture in our daily lives.
The exhibition program includes talks and panel discussions with architectural experts, where the influences and ideas behind La Manzanera and the Red Wall will be discussed. In addition, guided tours will be conducted to provide a more in-depth and interactive experience.
This exhibition is a unique opportunity to immerse yourself in the creative world of one of the most influential architects of our time and discover how his work has left an indelible mark on the history of modern architecture. Don't miss the opportunity to be part of this fascinating and enriching event by visiting Ricardo Bofill's temporary exhibition in Calpe that celebrates the synergy between architectural vision and the soul of a place.
Inauguration July 24 at 8:00 p.m.
From July 24 to September 30.
Address: Exhibition Hall Casa de Cultura Jaume Pastor i Fluixà (Av. Masnou nº1 03710, Calp)
Mayoress of Calp/ President of the Bofill Year: Ana María Sala Fernández Deputy Mayor of Territory and Commissioner of the Bofill Year: Juan Manuel del Pino López Exhibition curator: Alberto Mengual Muñoz Coordinator Bofill Year: Ángela Masanet Morales Senior Cultural Technician/Coordinator of the Casa de Cultura: María Amparo González Martínez Photographic and planimetric documentation: RBTA Archive Design and production: Rocamora Design and Architecture Photograph: Gregori Civera Informative video: Rocamora Design and Architecture
Publications:
Information
,
Metalocus